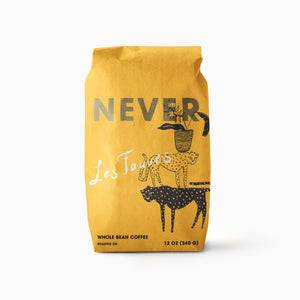 The art of balancing big, unruly extremes is letting them run wild and free. This is coffee unleashed and is as fierce as it is delicious. Huge, juicy orchard fruits and candied citrus swirl around a gianduia center and end with notes of sweet pomegranate and grains of paradise. This is a laughing abandon of the status quo and leaves you happily in the jaws of the beast.
Natural Anaerobic Lactic Ferment Costa Rica Tarrazu &
Washed El Salvador Santa Ana SHG/EP.