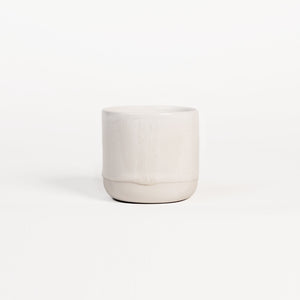 Studio Arhoj, located in Copenhagen, Denmark, is a small independent design and production studio run by founder Anders Arhoj. At Never, we began serving our signature drinks in matching Arhoj mugs starting Summer of 2019. The quality, durability and style of these mugs are a staff favorite. 
The porcelain cup fits perfectly in your hand, allowing you to snack or drink away while watching trashy reality television.

Please note: Photos are indicative. Each item is hand-cast and glazed - items may differ slightly.
Approx. 8.5 x 8cm Holds +/- 380ml / 12.5 fl oz
Dishwasher safe, but hand washing suggested.